Today we're talking to an Austin woman who says a plant-based diet has changed everything about her life for the better. Elizabeth Medina has crushed her fitness goals, reversed pre-diabetes and ended ailments like high blood pressure and high cholesterol. The wife, mother and educator has also gained confidence and energy to take on new challenges.
EPISODE HIGHLIGHTS:
Find out what happened during the moment of awakening that prompted her to take effective action to do and be better.
Hear how she made the first steps and what she did to successfuly stick to a path of optimum holistic wellness.
See what she does to inspire loved ones to embrace a plant-based lifestyle and the evidence that it's working.
Learn how she navigates a vegan lifestyle socially, and in the context of Southern, Creole and Puerto Rican cultures.
Get her tips for meal prep that make eating healthy food easier and affordable.
Plus learn about ingredients to avoid when shopping in our all-new Pantry Makeover segment.
You can listen to the podcast on Apple Podcasts, Google Podcasts, Spotify, or TuneIn.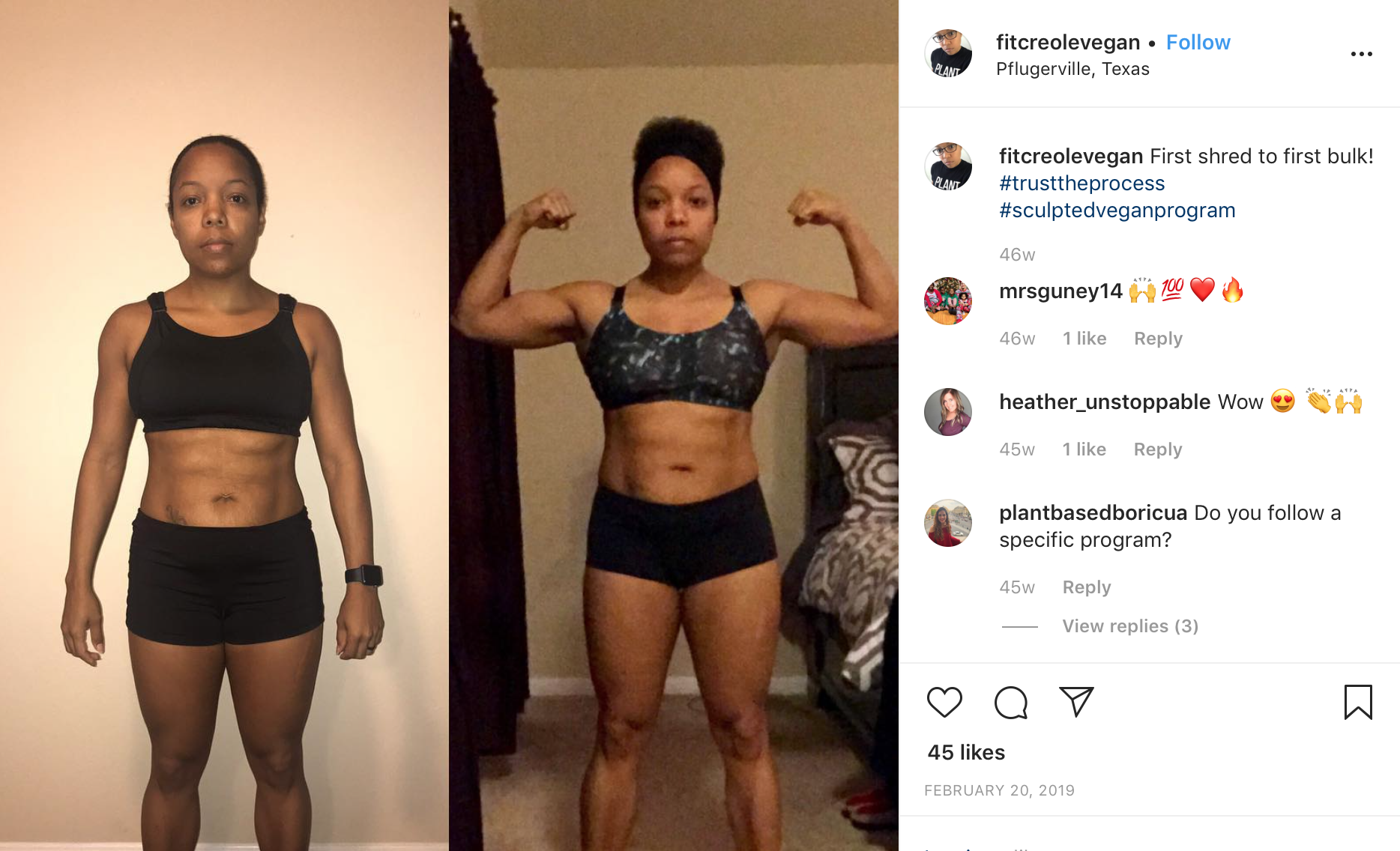 ELIZABETH'S RESOURCES FOR INSPIRATION:
You can follow Elizabeth on Instagram for food and fitness inspiration.
Check out the HappyCow app to find vegan friendly places in your area or travels.
Get the Vegan Xpress app to find out what you can eat vegan at popular fast-food and chain restaurants.
Find out more about the What The Health documentary, The Game Changers movie, and Cowpiracy. You can also view trailers for more inspiring documentaries here.
Learn more about By Any Greens Necessary and the Sistah Vegan book.
Listen to episodes of the Brown Vegan Podcast.
GET IN TOUCH
We would love to hear from you! Do you, or someone you know, have a testimony of how a plant-based diet has changed your life?  Please get in touch with us here.  To keep up with us and our updates please follow us on Instagram @plantschangedmylife and on Facebook @plantschangedmylife.
If you'd like to snag your own Plants Changed My Life T-shirt, you can click here to order one.  Your purchase helps us continue our mission.
Thank you for your support!